House Signs
These are our standard styles of house signs. These are ideal for house, property or business names. Hopefully one of these will suit your requirement. If not, we do custom signs but they do end up more expensive due to the setup time.
Style 1 — Single Line of Text

These signs consist of a single line of text engraved into a wooden board with approximate dimensions of 1000mm Long x 200mm High.
The sign can either be made of Jarrah (pictured) or pine. We recommend Jarrah for outdoor applications and pine for indoor applications.
We supply the sign to you unpainted (the sign in the picture has had the letters painted using a black gloss and the remainder finished with decking oil). This allows you to paint the sign yourself using your desired colour scheme.
The letters are engraved approximately 8mm deep.
We provide two mounting holes (one each end).
This sign looks best if the text consists of 10 or less characters. We can put on as many as 16 but the text height will have to be reduced to fit it on the sign.
This style of sign is available in the following fonts (the sign in the picture is Font 2)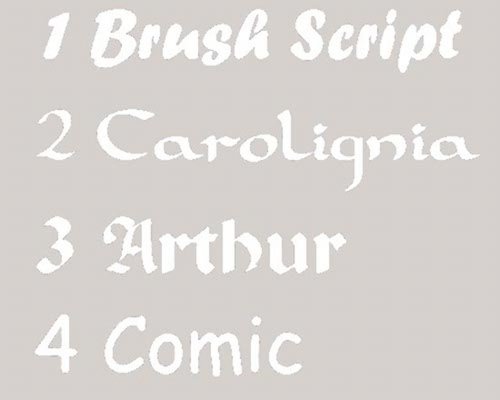 Price List
| Product | Price | Availability |
| --- | --- | --- |
| House Sign Style 1 Jarrah | AU$POA | Ships 2-3 weeks after order |
| House Sign Style 1 Pine | AU$POA | Ships 2-3 weeks after order |
To purchase one of these signs simply send us an email to sales@cnccreations.com.au with the following information:
Your Name and Shipping Address
Which wood you want the sign made from (pine or jarrah)
The text you want on the sign
The font number and name (from the list above)
We will send you back an email with postage costs and payment instructions.