Jigsaw Photo Frames
These photo frames are unique! They are made from Jarah and Hoop Pine and utilise a unique "Jigsaw Joint" in each corner. This combined with the contrasting timbers and curved design creates a very stylish and funky looking photo frame. These make a great present and are available in a range of standard photo sizes.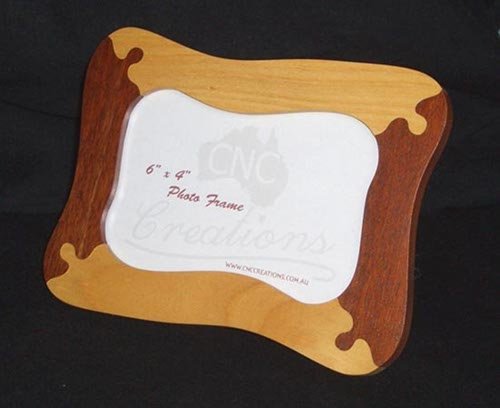 The parts for these frames are CNC machined, then assembled and finished by hand. The frames can either be stood up on a table/shelf with the built in leg, or hung on a wall.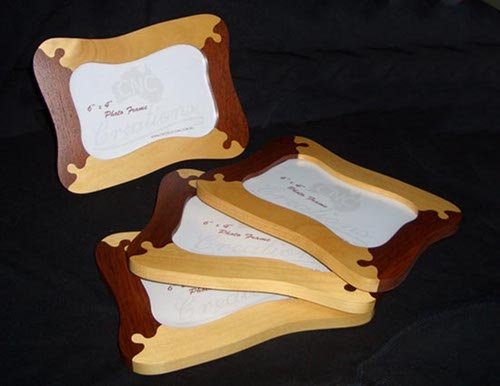 Price List
| Product | Price | Postage (Aus) |
| --- | --- | --- |
| Jigsaw Frame 4" x 6" | AU$35 Only 4 left! | AU$6 (up to 4 frames) |
| Jigsaw Frame 5" x 7" | AU$45 Sold Out | AU$6 (up to 3 frames) |
| Jigsaw Frame 8" x 10" | AU$55 Only 2 left! | AU$10 (up to 4 frames) |
To purchase any of these products simply send us an email to sales@cnccreations.com.au stating what you would like to buy and your address. We will send you back an email with postage costs and payment instructions.